Wine Glass Painting 
Everyone loves wine, right?  What better way to celebrate the vine than an evening of indulgance while creating memories and personalizing glassware? 
All wine glasses are large, 20 ounce glasses.  The paint used for these creations is specifically designed for glassware, is nontoxic, and washable.  
Wine glass events are available starting at $275/10 guests.
​
 Events outside of the 15 mile radius of Trophy Club, Texas will incur additional mileage expense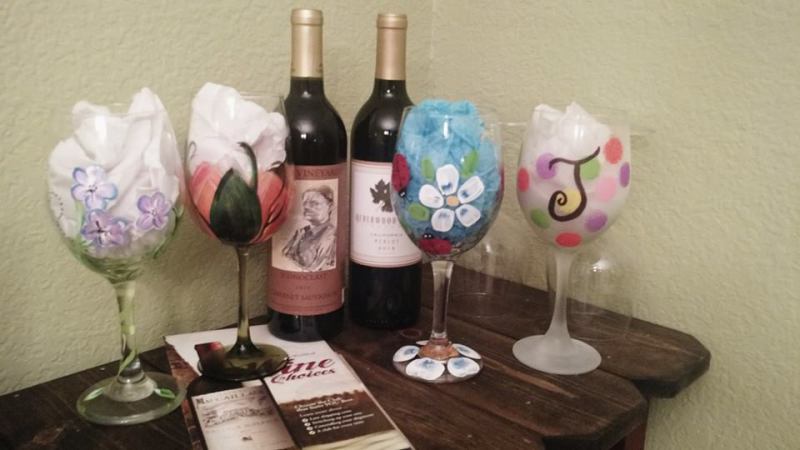 I reserve the right to cancel and/or postpone all reservations in the event of unsafe travel conditions such as, but not limited to, excessive snow, presence of ice on roadways, excessive flooding, and tornadoes.